Adopting a senior dog is a rewarding experience that brings a unique bond and joy to your life. As we celebrate "Adopt a Senior Pet Month," we want to emphasize the importance of providing the best care for your aging furry friend. In this post, we'll share essential senior dog care tips to ensure their golden years are filled with happiness, comfort, and well-being.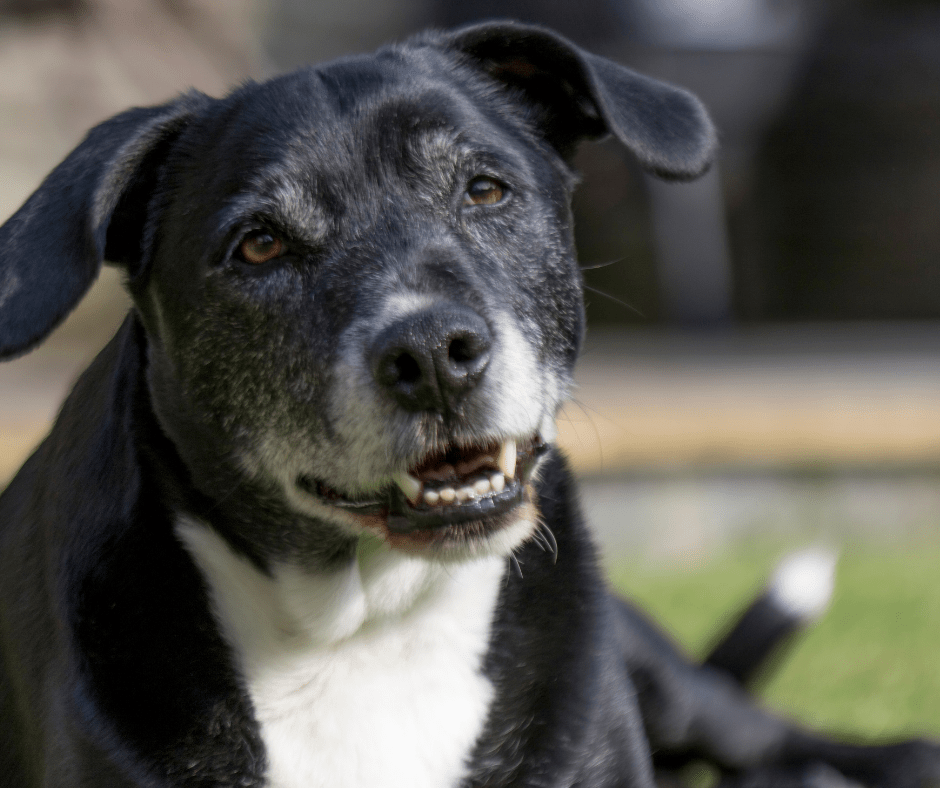 NUTRITION MATTERS FOR SENIOR DOGS
Just like humans, the nutritional needs of dogs change as they age. Choosing the right food tailored to your senior dog's age, size, and specific dietary requirements is crucial. Please consult your vet for recommendations, and consider switching to senior dog food formulated to meet their unique nutritional needs.
JOINT HEALTH AND COMFORT
Senior dogs are more prone to joint issues such as arthritis. To support their joint health and comfort, consider joint supplements recommended by your vet. Additionally, provide a comfortable bed and avoid activities that strain their joints excessively.
GENTLE EXERCISE AND MOBILITY
Daily exercise is essential for your senior dog's physical and mental well-being. While they may not be as active as they once were, short and gentle walks, swimming, and low-impact play can help maintain their mobility and keep them mentally stimulated.
DENTAL CARE IS VITAL
Dental issues can become more common as dogs age. Regular dental care, including brushing their teeth and offering dental chews or toys, can help prevent dental problems and maintain their oral health.
MENTAL STIMULATION FOR COGNITIVE HEALTH
Senior dogs may experience cognitive decline. Keep their minds active with puzzle toys, obedience training, and interactive games. Mental stimulation can slow down cognitive aging and keep them sharp.
COMFORTABLE LIVING SPACE
Create a comfortable living space for your senior dog. Ensure they have a warm and cozy resting spot, especially during colder months. Consider orthopedic beds that provide support for achy joints.
REGULAR VET CHECK-UPS
Frequent vet check-ups become even more critical as dogs age. Regular check-ups can catch age-related health issues early, allowing for timely treatment and a better quality of life for your furry friend.
EMOTIONAL WELL-BEING MATTERS
Remember to consider the emotional needs of senior dogs. Stick to routines, offer plenty of love and attention, and consider providing companionship through pet-sitting or adopting another senior dog for company.
QUALITY SLEEP FOR SENIORS
Adequate and restful sleep is crucial for your senior dog's health. Create a peaceful and comfortable sleeping environment to ensure they get the rest they need.
UNCONDITIONAL LOVE AND COMPANIONSHIP
Above all, remember that your senior dog thrives on love and companionship. Spend quality time with them, listen to their needs, and cherish the precious moments you share.
In conclusion, celebrating "Adopt a Senior Pet Month" goes beyond adopting; it's about providing the best care for your aging canine companion. By following these senior dog care tips, you can ensure that your loyal friend enjoys a healthy and happy life during their golden years.
Remember to check out our CBD-infused dog products that can complement your senior dog's wellness journey.